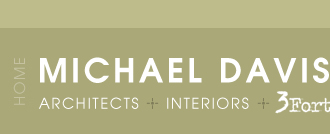 Ronald J. Nemec, R.A. - Partner

Ron joined Michael Davis Architects and Interiors in 1999 and has over 20 years of experience in high end commercial, industrial and residential design. His hand can be seen in all aspects of Michael Davis Architects finished designs, and he serves as co-designer and project manager for MDA's key projects.

His work has appeared in Progressive Architecture, and he has received special acknowledgement from the NY State Stone Builders Foundation for his work on the Wildlife Conservation Society's Children's Zoo in Central Park.

Ron received his Bachelor of Architecture degree from Iowa State University (1991).